How You Can Promote Diversity and Tolerance
Visit Nursing Homes to Help the Elderly
Visiting a nursing home to read books to older people, or to hear stories about the past, or to sing holiday songs is a great thing to do.  It makes you feel good to help, and it means a lot to the people who live there.  Contact your local nursing homes or ask you parents or teachers to find out how you can become a volunteer helper in your community.
Plant a Tree and Clean Up the Environment
Plant a tree in memory of a loved one, or someone who died during the Holocaust, not only to help the environment, but to show the world that you will never forget the people who died.  If you see trash on the parks or streets where you live, get some work gloves and garbage bags to help clean it up.  Gather your friends or classmates together and do your share!  Don't let others litter your world!  Take pride in where you live, and keep it clean!
Stand Up for What Is Right

If you know of someone who is being treated unfairly, stand up and say, "That is wrong."  Don't be afraid to voice how you feel, and if we can all pitch in to help others, the world will be a much better place for us all.  You CAN make a difference!
What You Can Do About Hate Sites on the Internet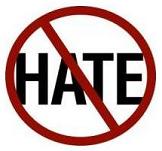 If you, your parents, and your teachers want to do something about all the hate sites on the Internet, please take the time to research the following web sites listed below.  These are only a few of the hundreds that you can find to help you stop hate.  Make it a class project, or get your parents to help you write letters!
You can make a difference by writing to these organizations, and by following and supporting their efforts.
We can counteract these hate sites if we all take the time to do something about it.  Don't allow hate to dominate the internet!  FIGHT BACK AND WIN!
Museum of Tolerance
http://www.museumoftolerance.com
The Anti-Defamation League
http://www.adl.org
Crosspoint Anti-Racism
http://www.magenta.nl/crosspoint/us.html
Learn About Other Cultures by Writing to a Pen Pal!

Here is a great way to make friends with other kids your age in other countries and or different states!  Write to a pen pal!  It's a great way to learn about other cultures, places, and tolerance issues!  Ask your parents or teachers if they can help you find a pen pal.  Whether you write an email letter or send mail the usual way, you will have fun!  If you know of a foreign exchange student in your school, ask him or her if they can connect you with other kids in their country!
Did you know that Anne Frank had a pen pal?  It's true!

KIDLINK.org encourages kids in grades 5-10 to engage in global dialogue.  To date, more than 100,000 students from 110 countries have participated by answering four questions: Who am I?  What do I want to be when I grow up?  How do I want to make the world better?  What can I do to make this happen?
Special features include multilingual projects, art exchanges, and open discussions on specific topics facilitated by adult monitors.
Here are ideas of some things to share with your pen pals:
•  Send postcards or web sites of your city, state or town.  Write about your favorite places.
•  Send greeting cards, stickers or bookmarks in the mail.
•  Exchange photos of yourself, if your parents allow you to.  Draw pictures of yourself too!
•  Write about your school, teachers, and friends!